Just today, during my normal, ordinary, every day life, I used several pins in one way another.  People may poke fun at Pinterest and how "addicting" it is or how much of a time waster it is, but I disagree.  As long as you are careful with your time management and not neglecting more important things, Pinterest can be a life saver!  One of the reasons I started this blog was to motivate myself to use the pins and not just stick them somewhere and forget about it.   I also have a personal rule that I don't pin something unless I fully intend to use it.  It may not be right away, but I'm not just "filling space" on my boards.  I'm organizing, creating new menus, building my marriage, doing activities with my kids, and yes, dreaming.
This morning, I took off my eye makeup (yes, I'm one of those horrible people who doesn't wash their face before bed-I save that for my morning shower) with the
DIY makeup remover
I made months ago.  Then I finalized my menu and grocery list using a printable I downloaded from
design
 finch, also found on Pinterest.  This afternoon, I treated some nasty stains on my husband's white dress shirt with this miracle
laundry treatment
.  Right now, my
stove grates
are sitting in plastic bags with ammonia, getting a treatment for the easiest way to clean them EVER.  And tonight, I tried a new recipe for dinner,
Bacon Cheddar Chicken Bake
.
I'd love to say the dinner was also a success, but that would be a little bit of a lie.  It wasn't awful, but it was way too much work and not that great to bother with it again.  Granted, my casserole looked nothing like the picture! (honestly, how often does that happen?)  I also pushed the heat up too high and it resulted in my cheese sauce being grainy instead of creamy.  As a fix, I tossed in a few ounces of Velveeta (good choice, by the way) but overall it was super unappealing.  If you eat with your eyes first, they would say NO!  But maybe you'll have better luck than I did.  🙂

Bacon, Cheddar, Chicken and Rice Bake
Adapted from All Recipes
4 tablespoons butter
1 medium onion , chopped (about 1 cup)
4 garlic cloves, chopped
1 teaspoon seasoning salt
1 teaspoon Kosher salt
½ teaspoon black pepper
4 tablespoons all-purpose flour
3 ½ cups chicken stock
3 ½ cups milk
1 ½ cups uncooked long-grain rice
3 cups cooked chicken , cubed (I use Rotisserie)
1 1/2 cups cheddar cheese , shredded
1/2 cup cooked crumbled bacon
Melt butter in a large pot over medium heat and cook onions until translucent. Add garlic, seasoned salt, and pepper. Add flour and mix well. Cook until starting to color. Stir milk and stock into flour mixture.Turn heat to medium high and add one cup cheese and continue to whisk as mixture comes to a simmer. Taste and adjust seasoning. Add rice and lower heat to medium low. Cook until the rice absorbs most of the liquid and is tender, stirring occasionally, about 20 minutes. Preheat oven to 350 degrees. Add chicken and bacon to the rice and sauce mixture. Pour mixture into a 9 x 13 inch casserole. Sprinkle remaining 1/2 cup of shredded cheddar on top of the casserole. Place in oven and cook for 20 to 25 minutes or until cheese is melted and casserole is bubbling.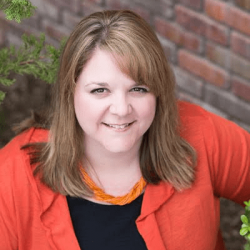 Hi, I'm Nicole!I love chocolate chip cookies, good grammar, and trying new things. Pinterest is my happy place. Come follow me down the rabbit hole!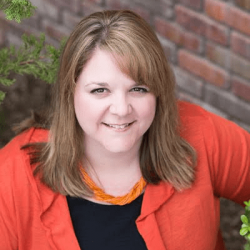 Latest posts by Nicole Burkholder (see all)