When I pinned this, I wasn't even sure what board to pin it to.  (I know, I just ended that sentence with a preposition, but rewording it to say "upon which board to pin it" just sounds pretentious.  Anyway, is it a side dish?  A dessert?  A snack?  I did end up putting it on my Side Dishes board, because you could almost call it a fruit salad, but it's WAY better than that.  We had it for dessert/second side dish this Sunday afternoon and I just finished licking the bowl clean this afternoon.  Man, oh, man!!! This is easy and AWESOME.  It's so light and refreshing and the flavors are great.  My kids really liked it, too.  Although, as I was getting ready to type the recipe here, I'm realizing I should have been more particular about paying attention to the sizes of my ingredients.  The original recipe is a little vague, too.  Hold on, I'll do a little Google search.  Be right back.
OK, I think I'm properly prepared to give you this recipe now 🙂
Berry Bliss from Becoming Betty

Ingredients:
2 small bags (about 12 oz each) frozen mixed berries
1 large container (32 oz) vanilla yogurt
1/2 pint heavy cream
2 tsp sugar
1 tsp vanilla
1 small package (3.4 oz) instant cheesecake pudding mix
Whip heavy cream, sugar and vanilla until stiff peaks begin to form.  Gently fold in berries and yogurt until it's mixed well.  It will start to turn a pretty pink and purple.  Sprinkle pudding mix on top and continue to mix thoroughly, but gently, so you don't break the whipped cream.  Refrigerate for 2 hours, or until berries have defrosted and the mixture is well set.  Serve cold.
You can also use a tub of Cool Whip if you want to make this even easier.  However, I think there's nothing quite like the rich, smooth taste of freshly made whipped cream!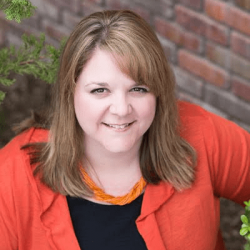 Latest posts by Nicole Burkholder (see all)