Do you like garlic?  If so, you'll LOVE these noodles.  I made them the other night as a side dish to the
Hellman's Chicken, or OMG chicken
as some pins refer to it.  These noodles are creamy, flavorful and have a wonderful garlic flavor without being overbearing.  WAY better than P.F. Chang's garlic noodles, in my opinion!  Once you work through recipe, you realize how easy they are and will take even less time the second time you make them.
Creamy Garlic Pasta from The Cheese Pusher
2 tsp olive oil
4 cloves garlic, minced
2 tbsp butter
¼  tsp salt
½ tsp pepper
3 cups chicken stock
½ lb spaghetti or angel hair pasta
1 cup grated parmesan cheese
¾ cup heavy cream
2 tbsp chopped fresh parsley
In a pot, bring the olive oil to medium-low heat. Add the garlic and stir, allowing it to cook for 1-2 minutes. Mix in the butter until melted. Add the salt, pepper and chicken stock. Raise the heat to high and let it come to a boil.
Once it is at a rolling boil, add the pasta and cook for as long as the box's directions indicate. Reduce the stove to medium heat and mix in the parmesan until completely melted. Turn off the heat and stir in the cream and parsley. Serve immediately.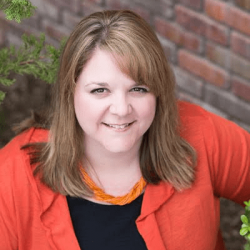 Latest posts by Nicole Burkholder (see all)