MERRY CHRISTMAS EVE!!!
Oh.  My.  Goodness.  If you want Christmas in a bowl, this Gingerbread Eggnog Trifle is the dessert for you!  I pinned this last year at Christmastime when a friend made it and came back with rave reviews.  I have been waiting all year for this! Once again, my family will serve as guinea pigs.  However, so I could be prepared to post this blog early today (really, that's the ONLY reason….) I took a few bites while I was putting the trifle together.  Again, I'm not a huge fan of eggnog, so I approached this with a little trepidation.  But it was just so seasonal and pretty, I couldn't pass it up.  So, if you're a REALLY bad procrastinator and you still don't have a Christmas dessert lined up for tonight or tomorrow, run to the store and get the few ingredients it takes to whip this up! Hurry, because it needs to set for a couple hours in the refrigerator. 🙂
This really is a very simple recipe to make.  First, you make the gingerbread cake according to the box instructions (it's just an 8×8 recipe) and let it cool.  Once it's completely cooled, crumble half of it in the bottom of the trifle bowl.  I used a small spatula to break up the pieces into small, crumbly chunks.
Then, add the completely cooled/set pudding mixture.  I let mine set  up in the refrigerator while the cake was cooling.  I think this makes a much better trifle, as the pudding won't run into the cake and make everything a soggy mess (a mistake I've made in the past).  It may be a little bit harder to spread thick pudding over crumbled cake, but if you start with a big blob in the center and use a spatula to spread in circles outward (like you are frosting a cake) it works quite well.  OH! I also used only 2 cups of eggnog and replaced the last cup with a cup of milk to cut down on the overbearing eggnog flavor.  Trust me, it's still there.  And it's delicious.
Lastly, whip up some homemade whipped cream.  I have to admit, I'm turning into a bit of a whipped cream snob.  Before this year of Pinterest, I don't think I'd ever even made whipped cream before.  Cool Whip has it covered, right?  Wrong.  I really like Cool Whip.  I could eat it by the spoonful.  But this?  There's something fresh and non-artificial about it.  No oily residue on the roof of your mouth, either.  This whipped cream was the best I've ever made.  I think because I've made it plain or with powdered sugar in the past.  This recipe calls for 2 cups of whipping cream, 1/4 cup of white sugar and 2 tbsps of vanilla.  Perfection.  It even whips better than when you use powdered sugar.  Yummy! The poke cake I'm making for tomorrow's dessert calls for Cool Whip and I'm seriously tempted to toss the containers I have in the freezer and run to the store for more whipping cream!
So, to sum up, layer the gingerbread, pudding and whipped cream two times.  That's it! I'll top mine with some crumbled ginger snaps and red berries when we are ready to eat it tonight.  Super easy!
Hahaha!!! This picture looks like ground beef, butter and mayonnaise! It's more festive after adding the raspberries!
It tastes better than it looks, trust me! 🙂
Eggnog Gingerbread Trifle
Ingredients:
1 (14.5 ounce) package gingerbread cake mix
3 cups eggnog (I used 2 cups eggnog and 1 cup milk)
1 (5.1 ounce) package instant vanilla pudding mix
2 cups heavy cream
1/4 cup white sugar
2 teaspoons vanilla extract
1/2 cup fresh raspberries (or any red fruit)
gingersnap cookie crumbs (optional)
Instructions:
1.  Prepare gingerbread cake mix and bake according to package directions (any size pan). Cool completely.
2.  Place the pudding mix in a large bowl. Pour in the eggnog and whisk for about 2 minutes. Refrigerate pudding until the gingerbread cake is cool and you are ready to assemble the trifle.
3.  In a large bowl, whip cream until stiff peaks are just about to form. Beat in sugar and vanilla until peaks form.
4.  Crumble 1/2 of the gingerbread into the bottom of a trifle bowl or a large glass bowl. Spread 1/2 of the eggnog pudding over the gingerbread, then spread 1/2 of the whipped cream on top of the pudding. Repeat the layers with the remaining gingerbread, pudding, and whipped cream. Refrigerate 6 hours or overnight.
5.  Sprinkle the top with the raspberries and cookie crumbs before serving. Makes around 10 cups of dessert so make sure your trifle bowl can hold that much.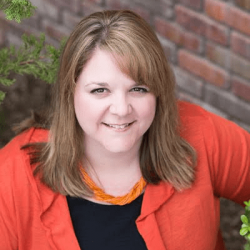 Hi, I'm Nicole!I love chocolate chip cookies, good grammar, and trying new things. Pinterest is my happy place. Come follow me down the rabbit hole!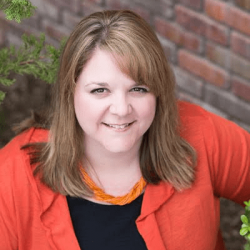 Latest posts by Nicole Burkholder (see all)