This afternoon, I made a critical mistake.  I watched Cupcake Wars during those critical "too late for lunch/too early for dinner" hours.  And there were no sweets to be found anywhere in the house.  I send my husband a text saying I was craving a cupcake and vowed to never watch Food Network again.  He reminded me that I had a box of yellow cake mix in the pantry and suggested I look on Pinterest for a recipe to blog.  Typical male efficiency- kill two birds with one stone.  So I searched "yellow cake mix cupcakes" and there were some tasty looking options!  I pinned several to my Desserts board.  I picked this one because I had all the ingredients except cream soda, and that was something easy for Jared to pick up on his way home from work.  Now, I've never seen or read Harry Potter, so I don't really care what the cupcakes were based on- but I do LOVE butterscotch, so that's why I decided on these.  I tweaked the recipe just a little for my tastes and this is what I ended up with.
Please ignore the dirty dishes in the background.  Something is up with my photo editing on my phone and computer- It won't save any cropped/edited pictures and I've lost my patience.  So this is what you get! 
1 box yellow cake mix

1 cup cream soda

1 stick of butter, melted

3 eggs
1/4 cup butter, softened

2 tbsp cream soda

1 1/2 cups powdered sugar

3-4 tbsp caramel butterscotch ice cream topping

butterscotch chips for garnish
Preheat oven to 350° and line cupcake pans with 24 paper liners
Combine cake mix, cream soda, butter and eggs in large mixing bowl and mix on low for 1 minute.  Increase to high speed and mix for another 2 minutes.  Fill cups no more than 2/3 full (these babies will RISE!) and bake for 16-18 minutes.  Cake is done when the tops spring back to the touch.  Remove and cool on cooling racks.  
"Cream" the butter with the cream soda and then add powdered sugar.  Mix just until blended and then add butterscotch topping.  Mix on med-high speed for 2 minutes.  Spread over cooled cupcakes and drizzle with ice cream topping.  Garnish with chips.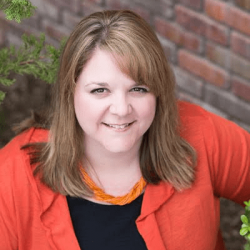 Hi, I'm Nicole!I love chocolate chip cookies, good grammar, and trying new things. Pinterest is my happy place. Come follow me down the rabbit hole!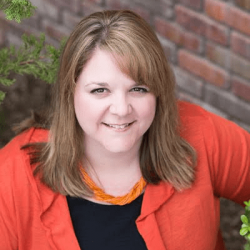 Latest posts by Nicole Burkholder (see all)