*Update: I noticed an old post getting traffic so I checked to see what it was, and I was mortified to find that it was one that I wrote before I understood the rules and etiquette of blogging. I used the original blogger's photo AND wrote out the recipe. I thought simply linking back was enough. I've since learned that in essence that is stealing, and I have worked to correct my old posts to give credit and traffic to the owners. This one, however, must have slipped through. I am extremely frustrated when I find my work on other sites claiming it as their own, so I don't want to participate in that kind of "scraping" in any way! I have updated this post to include the photo and ingredients list with my personal adjustments, but the instructions can be found on the original blogger's site! Thank you 🙂
I tried something new for dinner tonight. It was a bit more involved than I usually like to do, but I did make my own pasta sauce from scratch (aside from
this Alfredo sauce
I don't think I've done that before) and ended up with a full meal in the freezer that we can use next week. AND, I didn't have to force my kids to eat it-which is saying a lot. Everyone was munching away happily, especially Charlie. I just served it with the good ol' stand-by: salad and garlic bread. I was going to halve the recipe since it made so much and I didn't want to use so much milk, but once I got started, it was just easier to go with the original recipe. I'm glad I did, since we all liked it so much and I got a freezer meal out of it. Mine didn't really look like the picture, but since when does anything turn out the way Pinterest says it will. There's a whole website dedicated to that, by the way. Check out
Pinstrosity
for a good laugh some time.
Source: Real Mom Kitchen
Baked Cheesy Chicken Penne
6 tablespoons butter, plus more for baking dishes
kosher salt and black pepper
1 pound penne rigate
1 teaspoon olive oil
2 boneless, skinless chicken breast halves (about 8 ounces each), halved horizontally (I only had 1 breast, so I cubed it)
1/2 cup plus 2 tablespoons flour
6 garlic cloves, finely minced
6 cups whole milk
10 ounces white or cremini mushrooms, trimmed and thinly sliced
1 cup sliced oil-packed sun-dried tomatoes, drained (I couldn't find these anywhere, so I used an Italian blend diced tomatoes. Sun dried would probably be a bit too distinct a flavor for my boys, but I love it)
1 1/2 cups shredded provolone (6 ounces) (I used an Italian blend that had provolone in it)
1 1/2 cup freshly grated Parmesan (about 6 ounces)
For instructions, please visit Real Mom Kitchen!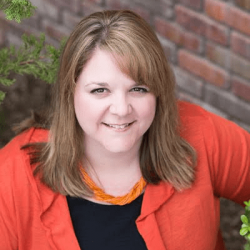 Latest posts by Nicole Burkholder (see all)