As we get into the month of December, it's time to start working on the baking/candy making/projects that will become those many teacher/neighbor/miscellaneous-person-who-deserves-a-little-something gifts.
I made this last year for Christmas, and it was the easiest thing ever! There's nothing more forgiving than a chocolate bark.  As long as you use a double boiler and melt slowly, you can't go wrong! Just make sure you get actual white chocolate, not the "vanilla chips" that are more common in the baking aisle.  The page this recipe comes from is full of gorgeous pictures, so head on
over here
 to Baked Bree to get the step by step instructions.  Package in a pretty tin or festive box and you are ready to start giving!
Ingredients
1 package semi-sweet chocolate chips
1 package white chocolate chips
2 cups Rice Krispies
candy canes
red and green M&Ms
Instructions
Smash some candy cane. (Use a zip-loc bag to avoid a huge mes) 🙂
Melt the chocolate in a double boiler over simmering water. You could also use the microwave, but I like the way a double boiler works best.
Melt the chocolate completely and spread it out on a parchment lined baking sheet. You want it to be pretty thin so it's easy to break apart.
Sprinkle the top with Rice Krispies. Put the bark in the refrigerator to set.
Meanwhile, melt the white chocolate. Use the double boiler again.
Pour the white chocolate over the chilled semi-sweet chocolate layer.
Spread the white chocolate out- still keeping it thin!
Sprinkle M&Ms and crushed candy canes on top. Put it back into the refrigerator to set up completely. 
Break into pieces and place in pretty Christmas packages!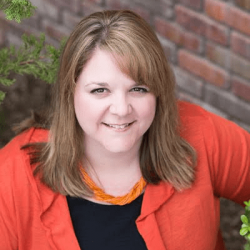 Hi, I'm Nicole!I love chocolate chip cookies, good grammar, and trying new things. Pinterest is my happy place. Come follow me down the rabbit hole!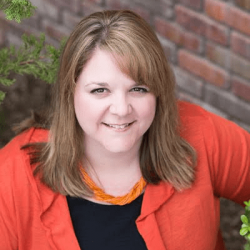 Latest posts by Nicole Burkholder (see all)