A few nights ago I was craving something sweet but I didn't want to put the work into making cookies. I had about half a bag of mini marshmallows, so I thought I would just make a single Rice Krispies treat and that would do it. When I got out the bag of marshmallows, I notices another recipe printed on the bag. It only had three ingredients and it looked so easy, I had to try it! For the life of me, I can't remember what they were called, and I tossed out the bag before I wrote down the recipe. This recipe here is the closest one I could find via Google, so it will have to do. It also addresses the issue I had with mine, which is forming it into a pan and cutting bars instead of the unattractive blobs that I ended up with. But still, this was so easy, and I found myself going back to them over and over during the day, even though I'm not a huge fan of peanut butter in my sweets.
1 1/2 cups chocolate chips
1/2 cup crunchy peanut butter
In a saucepan or double boiler, melt chocolate chips and mix in the peanut butter slowly. I added a few teaspoons of heavy cream to keep my chocolate from seizing and make the peanut butter mixture smoother. Remove from heat and gently stir in marshmallows. Scoop spoonfuls onto a wax paper lined cookie sheet cool in the refrigerator for a couple hours. OR, spoon into a lined or greased baking dish and use a spatula to spread mixture evenly. Cool and cut into bars.
I halved the recipe (didn't want to waste my chocolate if I wouldn't like it) so it fit in a small saucepan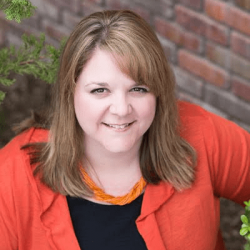 Latest posts by Nicole Burkholder (see all)