Now this one might just a record.  I just
pinned this
to my snack board a couple hours ago, and we have already tried it! And since Charlie was especially clingy today, I didn't get around to blogging until after bedtime, so I'm pinning/testing/blogging all in the same evening!
This was a tasty little treat that the whole family enjoyed.  We sat on the couch watching Winnie the Pooh (I still love that movie- it's just so cute!) and all eating this gooey treat out of the same bowl.  I halved the recipe because I used a microwave bag of popcorn and it's much smaller than the recipe calls for.  There was plenty of sweet "goop" to cover what we had, and you certainly don't need more than one bag! I think this would be amazing over Rice Chex or something with more texture because I don't like the way popcorn deflates and gets chewy when you sauce it.  But the sweet and salty combination is super yummy.  This only takes 5 minutes to put together, so next time you pop a bag of popcorn for movie night, try a sweet upgrade!
Movie Night Marshmallow Popcorn
1/2 cup brown sugar (of course, I was out, so I used white sugar and molasses and made my own)
1/2 cup butter
10 marshmallows
Microwave brown sugar and butter for 2 minutes.  Add the marshmallows, microwave until melted (about 1 minute).  Pour over popcorn and enjoy right away!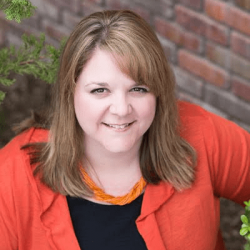 Hi, I'm Nicole!I love chocolate chip cookies, good grammar, and trying new things. Pinterest is my happy place. Come follow me down the rabbit hole!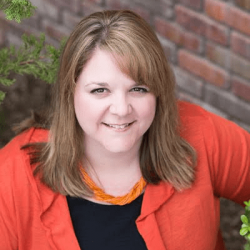 Latest posts by Nicole Burkholder (see all)