Yippee!!! It officially looks and smells like Christmas around here! We got our tree this afternoon and it now has a place of honor in our front room.  I just love the smell of a fresh pine tree! Now if I can only keep Charlie away from all the tempting ornaments! 
I saw this pin a few weeks ago and tucked it away on my
Christmas board.
 It's from Real Simple magazine, and it details a simple change to the typical way you string Christmas lights on a tree.  Instead of wrapping the lights
around
the tree, you string them
vertically
from bottom to top, weaving them in and out of the branches as you go.  This gives you a glow from the inside rather than just a shell of light around the tree.  
I tried it tonight with our tree, and it was certainly easier to light it that way than trying to wrap them around the whole thing.  You will use more lights this way, though, so be sure you have plenty of strands before you get half way through and run out! 🙂
Divide the tree vertically into three sections and string lights by section.
Plug the lights in before you begin, to weed out defective strands. Leave them plugged in as you place them so you can spot dark spaces in the tree.
Beginning at the bottom, weave each string in and out of the branches, to the top of the tree and back.
Need more proof that this tactic is the way to go? Decorators at New York City's Rockefeller Center (and who would know better how to light a tree?) use a trunk-to-tip method to create "not just a shell of light but an inner glow and a three-dimensionality that cannot be achieved any other way," says David Murbach, the manager of the center's gardens division.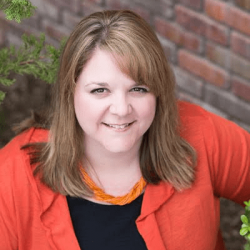 Hi, I'm Nicole!I love chocolate chip cookies, good grammar, and trying new things. Pinterest is my happy place. Come follow me down the rabbit hole!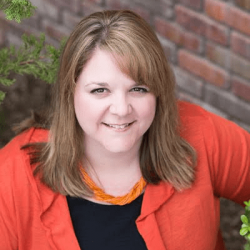 Latest posts by Nicole Burkholder (see all)