Rachael Ray, you disappoint me.  Well, I can't really blame the website where the recipe came from.  Who knows what I may have done wrong with this one.  It had so much potential and yet I was sadly disappointed.  I should have listened to the little voice in my head named Jared and made a plain old pumpkin pie.  
This pie recipe just sounded so good!  It's basically pumpkin pie under a HUGE layer of caramel flavored whipping cream.  I love to make my own whipped cream anyway, so this was a no brainer.  
The first problem came with the pumpkin pie half.  I thought it was odd that it called for heavy cream instead of sweetened condensed milk.  I believe that is where my problems started.  For the life of me, I could NOT get the pie to set up properly.  I cooked it WAY past the instructed time and the middle just never got solid.  It even cooled all night in the refrigerator before I made the whipped topping.  
The next problem I had was the topping was too runny.  I whipped the cream for ever- I was getting nervous about ending up with butter.  It formed nice stiff peaks like it was supposed to.  I then melted my caramels and let them cool way down before pouring it into the cream.  However, when I mixed the two ingredients together, I could tell it was too runny.  It looked NOTHING like the picture! And because it was so runny, it was way too much for a little pie plate to handle.  I overflowed the edges and made a mess.  I just gave up and put it on a plate in the refrigerator for a few hours.  It did set well enough to stay on the pie, but it wasn't "right."  
ingredients
24 

squares chocolate graham crackers, crushed (1-1/2 cups)
5 

tablespoons

 unsalted butter, melted
1 

large egg white, plus 3 whole eggs
1 15 

ounce

 can  pure pumpkin puree
1/2

 

cup

 light brown sugar
1 

teaspoon

 pumpkin pie spice
1 

ounce

 bittersweet chocolate, for grating
directions
Preheat the oven to 350 degrees . In a small bowl, stir the graham cracker crumbs and butter until combined. Press the mixture onto the bottom and up the sides of a 9-inch pie pan; freeze until set, about 15 minutes. In a small bowl, beat the egg white with a fork and lightly brush on the pie shell. Bake for 10 minutes; let cool.

Meanwhile, in a large bowl, mix together the 3 whole eggs, 1 cup cream, the pumpkin puree, brown sugar, pumpkin pie spice and salt until just combined. Pour into the pie shell and bake until just set, 40 to 45 minutes. Let cool slightly, then refrigerate for at least 3 hours or overnight.

In a bowl, microwave the caramels with 1/2 cup cream at high power until melted, about 1 1/2 minutes. Stir until smooth, then let cool to room temperature.

Using an electric mixer, whip the remaining 1 1/4 cups cream until soft peaks form. Drizzle in the caramel and beat until well blended. Spoon the caramel whipped cream on top of the pumpkin filling and refrigerate until completely chilled. Before serving, coarsely grate the chocolate on top of the pie.
The only thing going for this pie was that even though it was a mess, it still did taste really good.  And I made it easy by buying a cookie crust pre-made instead of making my own.  But when Christmas comes around, I think I'll stick to just a plain old pumpkin pie- it's hard to mess that one up!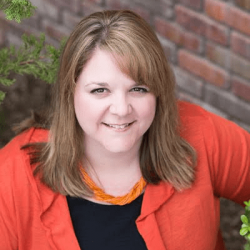 Hi, I'm Nicole!I love chocolate chip cookies, good grammar, and trying new things. Pinterest is my happy place. Come follow me down the rabbit hole!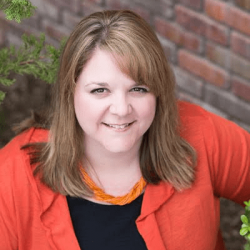 Latest posts by Nicole Burkholder (see all)