Most chefs will tell you it's a crime to bake an avocado.  And I agree with them.  However, for the sake of being true to the pin and original recipe, I tried it.  I shouldn't have.  It's just too hard to get around the warm mush that is a cooked avocado.  I wasn't too sure about these flavors going together in the first place, but I generally love "crab stuffed" anything.  And I also love avocados.  But not really together.  And DEFINITELY not cooked.  Yuck.  
Here they are, looking deceptively delicious…
So after I muscled past the gag reflex and ate half of my stuffed avocado, I gave up and scooped out the filling onto a left over roll from Thanksgiving dinner.  I sprinkled some more Parmesan over the filling and the empty half of the roll and then added a dollop of butter to melt into the bread and get the cheese all bubbly and delicious.  THAT, ladies and gentlemen, is what I should have done in the first place! Delicious.  I topped my sandwich with a slice of uncooked avocado and it was tasty, but actually unnecessary.  So I guess what I'm advocating here is the filling, not the vessel.  It would be amazing as stuffed mushrooms! Or on sourdough bread instead of a soft roll.  SO many possibilities!  So try this- just skip the avocado unless you have a morbid sense of curiosity, as I did. 
4 oz cream cheese, softened
6 oz crab meat (drain well if using canned meat)
1/4 cup tomatoes, chopped
3 large ripe avocados,cut in half, pits removed
In a bowl, combine all the ingredients except the avocados and the parmesan, mix until well combined.
Fit the hole in the avocado with crab mixture, top with generous amounts of cheese. Place avocados in the wells of a muffin tin, bake at 400 until the cheese has melted about 8-10 minutes.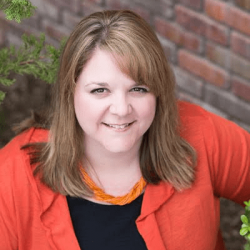 Hi, I'm Nicole!I love chocolate chip cookies, good grammar, and trying new things. Pinterest is my happy place. Come follow me down the rabbit hole!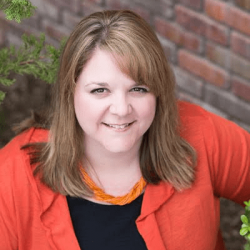 Latest posts by Nicole Burkholder (see all)