Do you realize we have less than two weeks before Thanksgiving?  And then begins the Christmas season! Yay!!! I really do like Thanksgiving, though.  It's a holiday purely about having a grateful heart and spirit and taking time to be together as a family.  Oh, and great food.  My sisters-in-law and I are totally in charge this year as my mom is out of state with her mother.  So we have quite a task ahead of us as we try to pull a big meal together between the three of us, and host it at someone else's house! (Well, we're at Grandma and Grandpa's house enough, it could practically be ours.)  It's always chaotic getting a meal put together and timed correctly, but add in the fact that we will be digging around looking for the place settings and trying to find the carving knife while cooking a turkey for the first time in years in someone else's oven…*whew, I'm getting tired just thinking about it!
Since I'll be busy all Thanksgiving, an easy, make ahead dessert is always appealing.  We are all making something different for dessert since it's the most fun part of the meal and we like to cart home leftovers. 🙂 I'm not sure what I'm going to make yet, but I did remember a chocolate pie that I made for our "Praise and Pie" night at church last year.  I specifically looked up
"easy chocolate pie"
and this was what I decided on.  Keep in mind you need at least 8 hours for this to set.  I may have cheated and used the freezer.  The reviews on the Betty Crocker site mentioned that some had a hard time getting it set properly, so they froze the pie instead.  It is good either way.  It's light and "mousse-y" when done as the recipe says, but it's also a delicious frozen treat! I tried with both graham cracker crust and Oreo chocolate crust. Both were delectable!
Source: Betty Crocker
1/2 cup milk
1 1/2 cups miniature marshmallows or 16 large jet-puffed marshmallows
1 bar (8 ounces) milk chocolate, chopped
1 cup whipping (heavy) cream
1 package (6 ounces) ready-to-use graham cracker or chocolate-flavored pie crust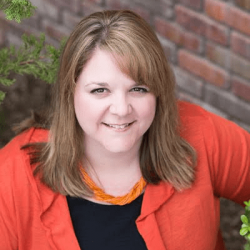 Hi, I'm Nicole!I love chocolate chip cookies, good grammar, and trying new things. Pinterest is my happy place. Come follow me down the rabbit hole!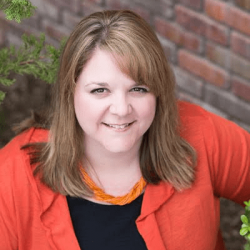 Latest posts by Nicole Burkholder (see all)