Happy Election Day to you all.  I was just wandering around the Fox News website but there's not much to report just yet.  It's still early, especially for those of us out here on the left coast.  But I DO have a winning ticket for you!  It's the combo of Pillsbury crescent rolls and pumpkin pie.  You will not be disappointed! This comes as a relief since I was so let down by yesterday's post, Caramel Apple Trifle.  
The pin that I got this recipe from is marked as spam (bummer) but the description gave enough details that I figured I could wing it.  However, there are some pretty big details left out or just completely wrong, so I'm going to write the recipe and repin it so it will link to my blog instead.  I shall call them Pumpkin Pie Puffs.  Sounds yummy, yes?

Pumpkin Pie Puffs

2 cans Pillsbury Crescent Rolls
4 oz cream cheese
1 15 oz can of pumpkin (not filling)
2 tbsp pumpkin pie spice
3/4 cup sugar
4 tbsp sugar/1 tbsp pumpkin pie spice

Open the crescent rolls and split in half lengthwise.  Beat together cream cheese, pumpkin, spice and sugar.  It will be a little thicker than typical pumpkin pie filling.  Spoon filling over crescent and spread out.  Roll up from the wide end then roll in the sugar/spice mixture.  Bake at 375° for about 15 minutes, until brown and slightly crispy.  Serve warm.  Yield 32
I kept two full crescents together at a time to make the spreading easier.  I cut them in half lengthwise before spreading with filling.  Then I just rolled each one up from the wide end and rolled them around in the sugar mixture.
I know, my baking pan is gross.  I've seen pins about how to clean them, but so far none of them  have worked for me
I was nervous about how these would turn out because the original recipe was vague about measurements and totally off with the sugar.  I kept tasting the filling but it's hard to tell until it's cooked.  Just to be sure, I made four before I cooked the rest for our Sunday school class.  They were so tasty and the perfect size!  I'm not a fan of pie crust, so I'm not a big pie eater, but wrapping a pumpkin pie in a crescent roll is a winner! Just a word of caution: you may want to grease the pan first.  Some of pie filling may leak out and cook to the pan, making it a little hard to get the off.  I only had a few do that, and we managed just fine, but greasing may eliminate that.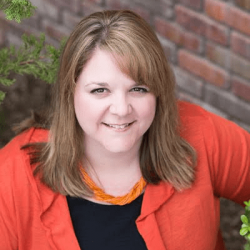 Hi, I'm Nicole!I love chocolate chip cookies, good grammar, and trying new things. Pinterest is my happy place. Come follow me down the rabbit hole!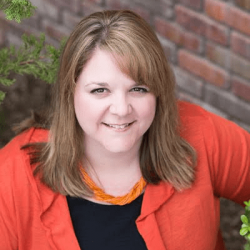 Latest posts by Nicole Burkholder (see all)