How do you like our retro Looney Tunes candles?  They are probably older than
any of the birthday "kids" since we found them at Mimi's house (great grandma)
Aunt Jamie, Aunt Carrie and Henry- the November birthdays
Hudson was just along for the ride on mom's lap 🙂
So I made this amazing sounding caramel apple trifle for our November birthdays celebration.  Unfortunately, I have to give it a big…MEH.  It was just so-so.  Nothing to jump up and down over but not awful, either.  I love a good trifle, but this one was such a let down.  I think the mistake was the cake.  It just didn't have a good texture at all.  The recipe calls for pouring caramel over the layers of cake, but that just seemed to make it soggy and gross.  A good trifle layer is brownie or cookie- something that won't get so soggy in minutes.  I mean, the ingredients sounded awesome- yellow cake, caramel, vanilla pudding flavored with apple pie spice, apple pie filling and pecans.  How can you go wrong.  Well, apparently, you can.  I halved the recipe because it's called Colossal Caramel Apple Trifle, and it would be, if you made the whole thing!  You usually can't go wrong with Taste of Home recipes, but this time, you let me down Taste of Home! I should have tried the other recipe for caramel apple trifle I have pinned. On the plus side, I made some delicious, awesome and delectable treats for Sunday school the next day and they were a hit.  Gone in seconds and wishing for more kind of hit. 🙂 I'll post about them tomorrow. 
Update: Ok, so I have to admit, I pulled the trifle out of the refrigerator to make room for my groceries and before I tossed it out I took another bit.  I will say, it was better than I remembered.  It isn't too bad at all.  Maybe it needs a day to come together or something.  I still don't think I'd make it again, but I can't seem to stop going back for little bites as it sits out on my counter 🙂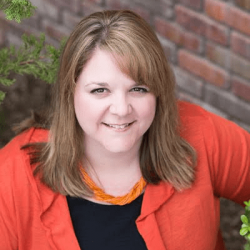 Hi, I'm Nicole!I love chocolate chip cookies, good grammar, and trying new things. Pinterest is my happy place. Come follow me down the rabbit hole!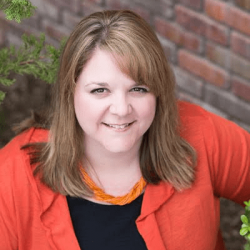 Latest posts by Nicole Burkholder (see all)