Image Source: Food Network
I have been waiting all year to do this post, since I used it last year for Thanksgiving dinner and thought November would be a good month to blog about it.  However, the blog that I originally pinned from doesn't exist anymore 🙁 I searched Pinterest and I found a few similar recipes, but I don't really know how they taste since they aren't the exact recipe I used.  I'll do my best to remember the recipe I used, as well as share the recipe from a "copy-cat" blog. You can also check out the link above to Food Network.  Between the three of them, you should be able to come up with a tasty side dish for one of your many upcoming holiday meals!
Fried Green Beans
1 pound green beans (serves 4-I actually had about 8 pounds because we were serving almost 40 people)
3 cans chicken stock
1 cup flour
1 cup Panko seasoned bread crumbs (if you don't used seasoned crumbs, be sure to flavor with garlic powder, onion powder, Cajun seasoning or whatever suits your taste!)
Salt and Pepper to taste
1 egg
1 cup milk
Clean and de-string beans.  Bring broth to a boil (if needed, add water to broth) and cook beans until crisp tender (about 12 minutes).  Shock in ice water to stop the cooking process and keep them bright green.  Meanwhile, as the beans cook, combine the flour, salt and pepper and Panko crumbs in a shallow bowl or plate. Combine the milk and egg in another bowl.  After shocking the cooked beans, dip them in the egg/milk mixture and dredge them in the flour/crumb mixture.  Use a deep fryer and drop a basket full for 90 seconds.  They should be golden brown.  Drain on a plate covered in paper towels and serve immediately.
There's a great, spicy Wasabi ranch sauce that goes with these beans, but it's not too kid-friendly and who has that much more time on Thanksgiving day anyway?  We just used the same Hidden Valley ranch dip that was on the veggie tray and it was great.
Here's the copycat recipe
that is similar to the one I used.  Put something together with these same general ingredients and you'll be just fine 🙂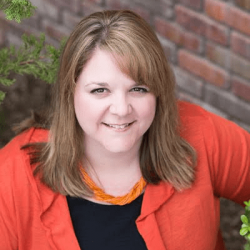 Hi, I'm Nicole!I love chocolate chip cookies, good grammar, and trying new things. Pinterest is my happy place. Come follow me down the rabbit hole!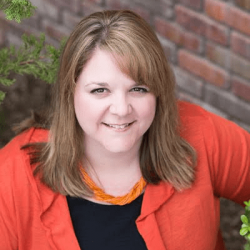 Latest posts by Nicole Burkholder (see all)