I came across this great pin a couple weeks ago with the topic, 10 actions that kids learn from their parents' marriage. It got me thinking about how whether you have a good marriage or a lousy one, if you have kids, you have witnesses to your actions day in and day out. "Reality" TV stars learn to act like the cameras aren't right there in the room with them. They get used to having a crew follow them around and viewers become the proverbial "fly on the wall." I think we become the same way with our kids at times. We just get used to them being around, and they become the audience to our marriage. This can have a profound influence on our children. Whether it's a good one or a bad one is up to you!
From Dougfields.com:
1. Affection: Cathy & I are very affectionate and I like having my kids see me holding their mom's hand, hugging, kissing, cuddling, etc… as often as I can.
2. Saying "I'm sorry": I want to be quick to use this phrase and I want my kids to hear me say it (and I have to say it a lot more than Cathy).
3. Affirmation: this is my primary love language so it's easy for me to dish out encouraging words. My kids get a lot of verbal affirmation, but they also hear me directing it toward my wife (which is really easy).
4. Attraction: I think Cathy is hot… and, I make it known around our family. I'll regularly say, "Isn't your mom beautiful?"
5. Time: our kids know that we like to spend time together. When they see us steal time away to sit in the backyard and talk, or go in the hot tub, or go on a date night, or sneak away for the weekend…that's a good message I want them to see.
Last night Jared had to work a late shift and wasn't home until the wee hours of the morning. When I finally dragged myself to bed after checking the window and door locks for the third time, I sent him a goodnight text and laid my head on the pillow. I must have been tired, because it took me a good three minutes to figure out that the crinkling sound in my pillow wasn't from an unusually large pillow tag. I reached into my pillow case and pulled out a note he had written before leaving for work:
I love you! I miss you!
I would love to be in this bed next to you…………………………..(edited for content-you'll understand when you're older)
Sleep well, Dream sweetly
-J
Who doesn't like to be told they are loved and missed? I put the note on my nightstand and went to sleep. This morning, Henry saw the paper and asked what it was. I told him that his Daddy was just leaving a note for Mommy that said how much he loves her-wasn't that nice? He may not understand things like that fully, but I hope to impress his young and learning mind with the idea that his parents love each other and are affectionate to one another. Maybe someday he will bless his own wife with the same thing!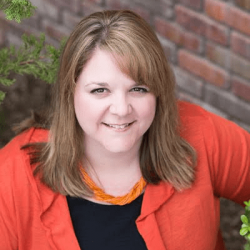 Latest posts by Nicole Burkholder
(see all)