I made these today. I also have 5 boys in the house and half of them are sick. I'll update with details later. Goodnight!
So I'm finally getting around to finishing this post! I thought this would be a fun meal for the kids because it was reminiscent of corn dogs. They turned out OK, and the kids ate them, but they really didn't taste anything like a corn dog. I'm not really a fan of corn bread anyway- it's always so dry, and this was no exception. But the kids did like to dip their pieces in ketchup and it makes a plain hot dog stretch farther, that's for sure! I only used 4 hot dogs, cut into 5 pieces each, and it was enough to feed all of us. They would be a cute appetizer to take to a football party, but I don't think you'll really get rave reviews.
Spoon filling into tin, stuff hot dog in the center
Cover with remaining filling
As you can see, I ran short of corn muffin mix, so my last few hot dogs were naked
Finished product
Here's the recipe, copied from the site linked above:
1-8.5 oz. box of Jiffy Corn Muffin Mix
1 egg, slightly beaten
1/3 cup skim milk
1 TBS honey
4 Oscar Mayer Turkey Hot dogs, each cut into 5 pieces
1. Spray the wells of a mini muffin pan with cooking spray. Preheat oven to 400 degrees F.
2. In a med bowl, combine the mix, egg, honey and skim milk. Allow to sit for 3 – 4 min. Stir batter.
3. Fill each mini muffin well with about 1/2 TBS batter. Place a piece of hot dog into each well, pressing in.
4. Top each hot dog with about a tsp. of batter, covering hot dog.
5. Bake in oven for 10 – 15 min. or until golden brown. Allow to cool in pan for 5 min. before removing to platter.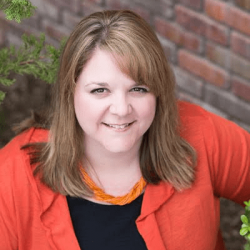 Latest posts by Nicole Burkholder
(see all)