This morning when I got up, I turned off the ceiling fan for the first time since….May. OH MY GOODNESS!!! There was some kind of nasty Star Wars-like creature growing on my fan blades! Yuck! I really don't like the project of cleaning fan blades. I don't have any fancy "Swiffer" equipment (and I'm sure that wouldn't have worked on a task this monumental anyway) and it's so hard to reach them, even with a ladder. Most ceiling fans are right over a bed, so it's not like you can just climb right up underneath.
Anyway, I thought to myself, "
There has to be an easier way. Surely someone on Pinterest has thought of the same thing and already figured it out for me.
" I don't even bother with Google anymore. Pinterest has all the answers. 🙂 In the past, I've used my vacuum cleaner attachments to suck the large chunks of dust off the edges of the blades before getting up to wipe them down. I had also learned to use a sheet as a "drop cloth" so I wouldn't have to take my comforter to the dry cleaner when I was done. But
THIS
idea was so much better!!!
Someone at Real Simple Magazine had the brilliant idea to use a pillow case to dust fan blades!!! You trap all that nastiness inside the case and then just toss it in the washer when you're done! (well, don't toss- by the time I was done it was so full I was afraid it would explode in my face and leave me looking like Pig-Pen from Peanuts. It really did only take me 5 minutes to complete this chore. It just doesn't get easier than that!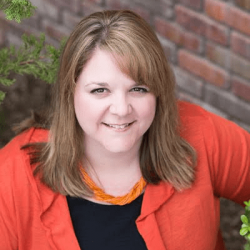 Latest posts by Nicole Burkholder (see all)