This is a sponsored post written by me on behalf of PERK for IZEA. All opinions are 100% mine. This post may also contain affiliate links. 
Right after we got home from our family vacation up the coast of California, the air conditioning in our van just suddenly quit working. I don't do well in the heat. It makes me sweaty, cranky and miserable. Going all summer in southern California without air conditioning is a recipe for disaster. So, my very thoughtful husband offered to switch vehicles with me. He takes the van to work since it's not a long drive and just sits in the parking lot all day. I now drive the little commuter car with the kids crammed inside. I'm completely OK with that, too, because the a/c works swimmingly. Little by little, I've made the car "mine" by using these clutter-busting tips. Let's be honest-it wasn't exactly the cleanest vehicle when I inherited it. 😉
5 Clutter-busting Tips
1. Have a trash bag handy all the time
If your cup holders look anything like mine, they are filled with straw wrappers, gum wrappers, candy wrappers and a zillion other random pieces of paper. For my "clean" trash like this, I have a canvas bag with a handle. I can wrap it around a head rest or the gear shift and it's the perfect place to corral all that trash!
Once a week or so, pull out the bag and dump out all that trash. Just make sure it gets BACK into the car right away!
2. Keep plastic trash bags on hand for bigger messes
I keep a baby wipes box stuffed full of plastic bags in the trunk for the many messes that are certain to occur with kids in the car. Potty accidents, dripping ice cream cones and the subsequent sticky napkins, dirty clothes and anything too big to fit in my little trash bag mean it's time to pull out the big guns!
To use the box as a dispenser, stuff the first bag in through the top and leave the handles sticking out just a bit. Then grab the next bag, straighten it out, tuck the bottom end through the handles of the bag already in the box and then stuff it down, leaving just the handles sticking out. Repeat over and over again until you can't fit any more bags in the wipes box. Now when you pull one bag out, the next one will pop up and be ready to go. You can get at least twenty bags in one box. Stash it in your trunk or a compartment inside your car!
3. Make it smell fresh discreetly with PERK vent wrap air fresheners.
I hate having things hanging from the rear view mirror. As a senior in high school, I couldn't wait to get my tassel so I could hang it in my little Isuzu I-mark. But now, I find things hanging there quite distracting. When I first started driving the car, my husband had quite the assortment of things decorating the mirror.
Not that LEGO Loki isn't super cool, but he now resides inside the arm rest waiting for his former master to return to his domain. I like to have an air freshener in the car, but I don't want something hanging from the mirror. I found the perfect solution-a PERK Vent Wrap!
These little individually wrapped clips slide right onto your vent blade! They are small and don't block air flow or keep you from being able to slide the vent open and shut. They won't spill or leak like other fresheners and the scent is definitely noticeable, whether the vents are in use or not. I pulled up to the drive-thru window yesterday and the girl at the register remarked that my car smelled nice! She noticed it from several feet away, even calling it a "fruity fresh scent." 🙂
4. Keep a canister of wet wipes handy
I like to keep some wipes in a cup holder right there in the car. They are perfect for cleaning sticky hands and faces, but you can also grab one and run it over the dashboard, wipe out the cup holders or clean off doors. Keeping something handy will help you stay on top of the mess instead of letting it get built up over time and becoming a huge chore.
5. Use a trunk organizer
Even though you are trying to eliminate clutter in your car, there are certain things you just can't travel without, and they will need a place to be stored. Rather than tossing things into the trunk haphazardly, use an organizer like this one to keep everything in its place. You should have jumper cables, emergency supplies, extra wipes, trash bags, a flashlight, fluids and simple tools just in case. It's not a big investment, and having things organized and handy will give you peace of mind.
To help get you started, I'm giving away a gift basket containing a 6 month supply of PERK products, 1 PERK travel mug and 2 pairs of PERK sunglasses (1 blue and 1 green.) To enter, just leave a comment telling me which fragrance you think you'd like the best: Golden Vanilla, New Car, or Caribbean Colada.
If you just can't wait, here's a $1 off PERK coupon to use at Wal-Mart, Target, Pep Boys, or anywhere else car products are sold. You can see more on PERK's Facebook page, too.
Happy de-cluttering!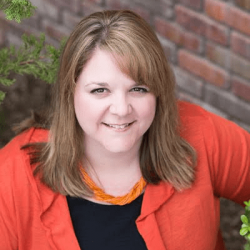 Latest posts by Nicole Burkholder (see all)