This post may contain affiliate links. Please see my full Disclosure Policy for details.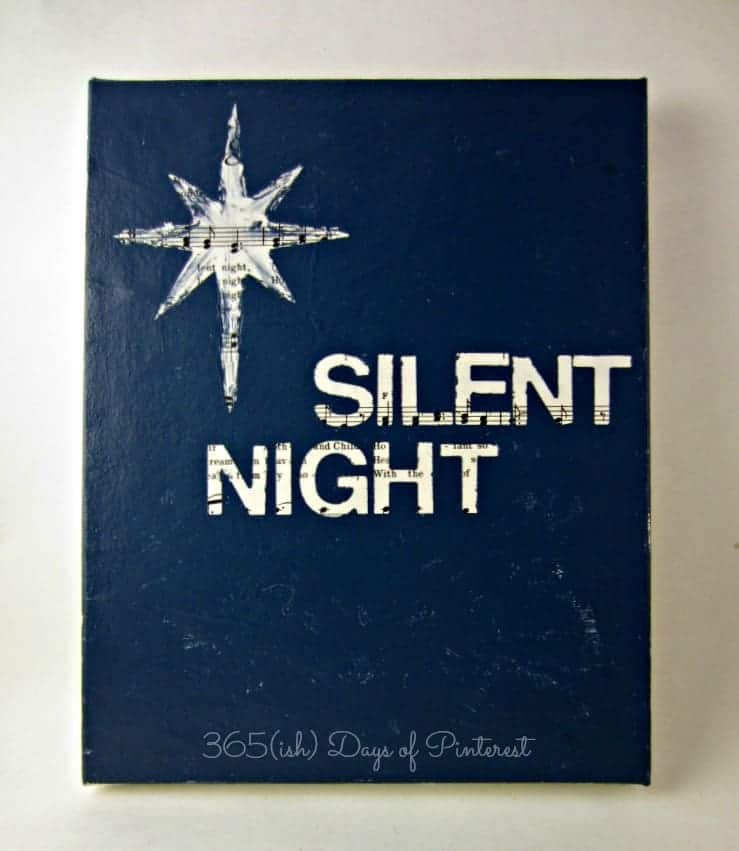 Have you ever had one of those ideas that seems really great in theory, but the reality wasn't quite what you were hoping for? Yeah, that's pretty much every single craft for me. 🙂 I joined up with Emily from Naptime Creations to be part of a Crafty Christmas post "exchange." The assignment for my week was to use music in a craft. Seems easy enough, right? After panicking thinking over it, I decided to try one of those cool canvas art projects I've seen all over Pinterest. You know, the ones where you take an old ugly painting, stick on some lettering and paint over it, and then peel off the letters to reveal your phrase with a colorful background. In my stroke of "genius," I decided I would use music as my background and include words from a Christmas carol. Cool, right?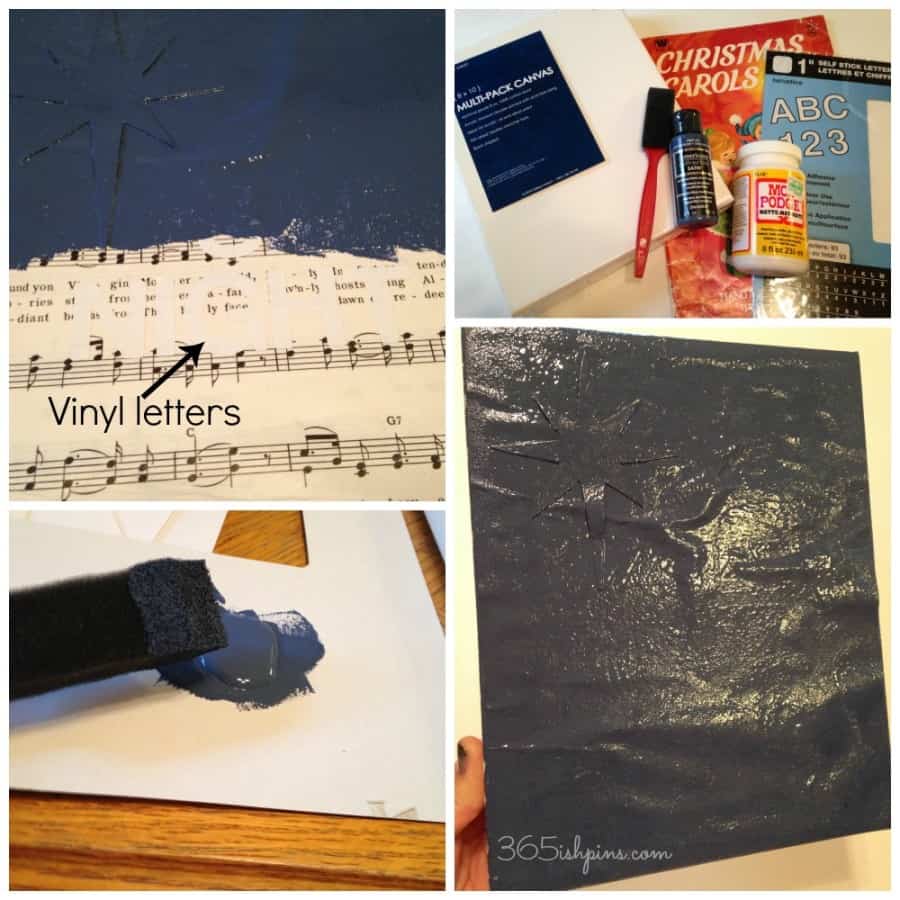 So I gathered my supplies (top right: An 8×10″ canvas, Mod Podge, a sponge brush, some white vinyl lettering, an old Christmas carol book, and some Night Sky craft paint) and got to work. It should be noted that the bottle of Mod Podge in the photo is the first one I've ever purchased. That will tell you how "crafty" I am. I'm pretty sure the craft bloggers bleed Mod Podge.
As you can see in the photo on the top left, I used the Mod Podge to to glue a sheet of music (Silent Night) to the canvas. I also put a layer of it on top of the paper to seal it. When it was dry, I placed my vinyl letters where I wanted them and spelled out Silent Night. It looked a little empty, so I found a template online for a star and cut it out of cardstock.
This is where things got a little messy. (bottom right photo) The paper got a bit saturated with paint, even though it was covered with the Mod Podge, so it wrinkled in some places. Also, the star wasn't vinyl, so the edges weren't clean when I pulled it off.
After it dried all the way, I carefully peeled away the letters. They came off easily, revealing some of the music and words of the song, Silent Night. I really did like this part. The star edges were messy and uneven, so I took a pencil eraser and pulled it through the excess paint in an attempt to make it look like I did it on purpose. 🙂
I hung my finished project over our Nativity inside. It was too dark to photograph, so I took this shot to give it a little context. I really do like it together with the Nativity scene, but I'm not going to be hosting any art showings any time soon. 🙂

Be sure to check out some of the other projects done this week over at Naptime Creations!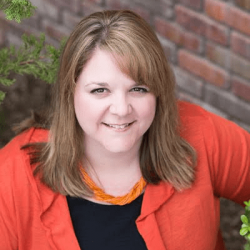 Latest posts by Nicole Burkholder
(see all)