As you may have guessed, my husband is "guest posting" today.  🙂 Enjoy this behind the scenes look at the Burkholder house and 365(ish) Days of Pinterest!
The Good and Bad of being a Blog Widower
I like golf. I am terrible at it (I usually shoot the temperature and
it's really hot here). But I love it. One of the many jokes people are
prone to make about a golfer is to refer to his wife as a "golf
widow". When a man gets so wrapped up in learning and mastering (is
that even possible) this craft he generally does it by neglecting more
important things. He plays every chance he gets, practices when he
can't play and thinks about it when he can't practice. He's consumed
with it-effectively leaving his wife a widow.
When my wife took up this challenge of blogging about Pinterest
every day for a year, I encouraged it. I wanted her to have this
distraction-to find a world in which she could escape the continual
dripping of everyday life. I didn't know what it would become-that it
would lead to me (only at times) feeling like a "blog widower."  Don't
get me wrong though, I am glad for her and very proud of her!
That being said, there are times when being the husband of a blogger
has its distinct benefits but each one has a caveat.
1. The Food is Amazing!!
Good– I've never eaten this well in my life. Bravo to my wife for
trying so many different and absolutely tasty recipes. Bravo to all
those "Pinteresters" for pinning those wonderful meals. I mean it,  I
have expanded my palate so much farther than I ever thought I could
and I'm loving it.
Bad– We as a family cannot eat until Mom has gotten a good picture of
our new meal. "Dinner's ready" used to be an exciting phrase but now
it just means we have time for a snack while mom gets the lighting
right. One day we waited 45 mins for the sun to come out from behind a
cloud. The boys were starting to look at each other with appetizing
appraisals when mercifully the sun broke through its cloudy prison and
she got the "perfect shot," although I still spent most of my meal
picking which of the several pictures had the best color.
2. Our marriage is strong.
Good– Our relationship is so much stronger than it's ever been. A good
deal of the reason for that lies outside of the blogging world.
However, all of the posts about marriage have certainly played a part.
One indirect benefit is that we have so much more to talk about (and
any good post on marriage will emphasis the importance of
communication.)
Bad– I don't understand half of what she's talking about. For
instance, this post is in the form of a list because it will improve
her SEO. I don't know what that means but here's a list anyway. Our
conversations often include keywords like: views, sites, posts, etc.
It's different, but since men don't generally understand women anyway,
it's not been a difficult adjustment.
3. The Side Effects
Good– I get to watch more shows that I want to watch because she is
usually too engrossed in the blogging world to care. She sits at her
computer, her fingers furiously flying over the keys with great
agility and accuracy trying desperately to meet her self-imposed
deadline. My favorite result of her blogging obsession is the
occasional "Pinterest Date Night." This is when we put the boys
to bed and pick one of her pins (usually from her desserts board) and
make it together. It's fun and tastes great.
Bad– There's really not much I can say against the whole thing. There
are times I wish she would just put it away already and come spend
time with me, but overall she's very good about that. Occasionally I'll
unknowingly mention a keyword that sends her brain spiraling into the
blogging world and as her eyes take on a glassy sheen I know I've lost
her to that world. I will mention one Pinterest failure that was so
colossal it still sends shivers down my spine. I think she called
it "Mexican Lasagna." I called it "Dirt Lasagna."  I swear it tasted
just like dirt. No that's not really true. I've had dirt before (I
have an older brother) and I would sooner eat dirt than this stuff.
When I first got my smart phone my wife imposed a curfew. After a
certain time of night, technology had to go away and we would just be
together. That was a hard and fast rule. Then came Pinterest. I'm
thinking about reinstating it, but how do I communicate it properly. As
my wife would say, "I'm sure there's a pin for that."  Maybe I should
pin it to one of her boards. Wish me luck.
Linking up with Whimsy Wednesdays, Weekend Re-Treat, Weekend Wonders, Marvelous Mondays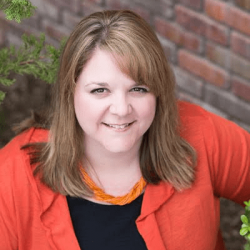 Latest posts by Nicole Burkholder (see all)