It's a new year, and everyone is in the mood to get organized and stay on top of their schedule better.  As a blogger, I am learning that a schedule and plan is absolutely necessary to remaining professional and relevant to my readers!  To that end, I've scoured Pinterest, asked other bloggers what they love and use, and searched the halls of Etsy for some great blog planners.  Many of these are free, but even the ones that cost money are very reasonable and WAY less than a planner will cost you at an office supply store.  And, let's face it, you're never going to find what you need as a blogger in the stores anyway.  These planners have been put together by bloggers, for bloggers.  I hope my research can help you narrow down your choices a bit!
1.  Here's the planner I'm using this year.  I liked that it had both month at-a-glance and week-at-a-glance available, but the thing that sold me on it (well, it was free, but I did have to print it and get it bound) 🙂 was all the extra sheets that came with it, particularly the daily checklist.  I have so many things to do after I post, like share on Facebook in multiple groups, post to G+ communities, and schedule tweets for the day.  This list gives me a visual for all those things that slip through the cracks!
2.  This planner was put together by a blogging buddy of mine.  I like that she chose limited colors (a weakness of the blog planner I chose, but not a huge deal) and simple graphics.  It's also a totally free download, with no strings attached. 🙂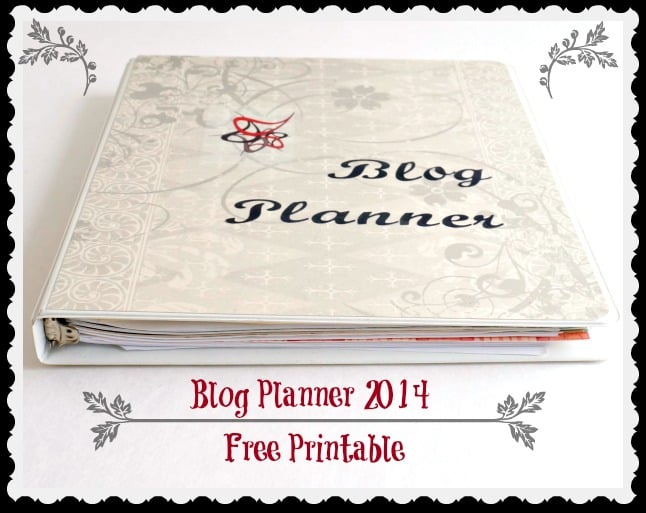 3.  This next one was recommended by more than one blogger when I asked around, and I almost changed my mind about which planner to use.  I love the bright colors and she really seems to have thought of everything you could want in a planner!
4.  This planner is great for people who are goal oriented and religious stat followers.  I really liked how focused on looking ahead and growing your blog this planner is.  You can customize the front cover with your blog name, too!  At only $12, it's a great deal!
5.  This planner is great for someone who doesn't want every detail written down.  There's lots of space to write and brainstorm and the colors are fun.  If you are just looking for a basic monthly and weekly calendar, this one's for you!
6.  Are you NOT a paper and pencil kind of person?  This planner is digital!  I LOVE the idea of being able to update things with the click of a mouse, instead of having to reprint a page.  However, I know myself, and I need to see, touch and feel my calendar for planning ahead.  But if that's not an issue with you, I think you'll love this!  It's reasonably priced and available on Etsy.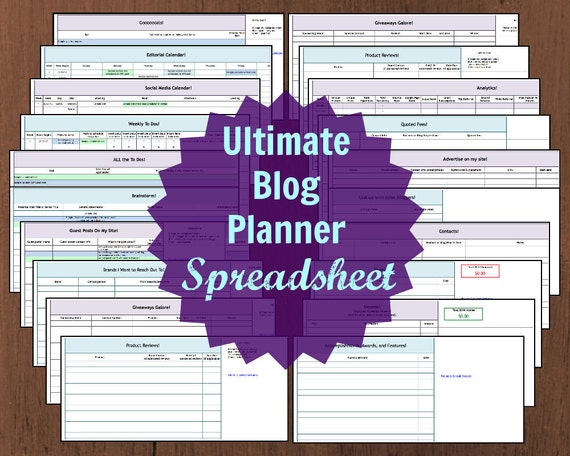 7.  If you are looking for more than just a blog planner, this is the page for you! She has family planners, menu planners AND a blog planner.  The prices are great and I love the feminine touches on the blog planner.  The page is a little slow to load, but be patient and it will direct you to her shop.
8.  Last, but not least, we have a very unique kind of planner.  She calls it a Forever Blog Planner because it's undated and you only have to pay for it once!  You can completely customize it and put the pages you like in the order you like.  She updates it as things change in the blogging world (like social media) and even tosses in some fun free printables.  The shop also has homeschool organizers and planners available.  If you want something completely customizable and to avoid buying a new planner year after year, check this page out!
I hope this collection has inspired you to get organized and plan your new blogging year!  I wish I could include one of my own creations, but I'm NOT that talented 🙂 I just plan on using my freebie and experimenting with what works for me this year.  Happy planning! 🙂