Yesterday, we attended the wedding of a young couple that grew up in our church.  It was a beautiful day and a wonderful ceremony.  As every woman in the world does, I was reminiscing about our wedding and looking back over the last 13 years of marriage.  After the excitement of the wedding and the newlywed glow wears off, things can get a little boring.  But this reminded me of the blessing of boring.  I recently read an amazing article on marriage from A Holy Experience.  It was called The Real Truth About "Boring" Men-and The Women Who Live With Them: Redefining Boring.  It had so many great thoughts that have just been rolling around in my head for a few days, so I wanted to share them with you.
It's more than just imagining some romantic proposal.

It's a man who imagines washing puked-on sheets at 2:30 am, plunging out a full and plugged toilet for the third time this week, and then scraping out the crud in the bottom screen of the dishwasher — every single night for the next 37 years without any cameras rolling or soundtrack playing — that's imagining true romance.
Sometimes we get caught up in the Reality TV version of love and romance, and we begin to feel as if our lives and our husbands are boring.  We didn't get a full orchestra playing in the background as doves were released into the air and he kneels, professing his undying love for us.  Well, so what?!? When push comes to shove, you need a man who will do things like that list up there.  The boring things.  The things that create a life together.
The real romantics imagine greying and sagging and wrinkling as the deepening of something sacred.

The real romantics know that stretchmarks are beauty marks and that different shaped women fit into the different shapes of men souls and that real romance is really sacrifice.
What's more romantic?  The image of perfection in your mind that doesn't reflect reality, or knowing someone is there with you, loving you, for the rest of your life- even the mundane day-to-day parts?
Let everyone do their talking about 50 shades of grey, but don't let anyone talk you out of it: commitment is pretty much black and white. Because the truth is, real love will always make you suffer. Simply commit:Who am I willing to suffer for?

Who am I willing to take the reeking garbage out for and clean out the gross muck ponding at the bottom of the fridge? Who am I willing to listen to instead of talk at? Who am I willing to hold as they grow older and realer? Who am I willing to die a bit more for every day? Who am I willing to make heart-boring years with? Who am I willing to let bore a hole into my heart?
As I write this, my husband is in the kitchen, doing the Sunday dishes.  He does the dishes for me every day.  It's boring.  It's mundane.  But it's a daily reminder that he loves me and is willing to sacrifice a little of his time and comfort to help me.  Because, honestly, I love to be in the kitchen cooking and baking, but I HATE cleaning it up! 🙂 Tonight, after church, we'll come home and I'll sit on the couch, folding laundry and matching his socks for the zillioneth (my spell check keeps insisting that's not a word) time.  And that's OK with me.
And there is now and the beautiful boring, the way two lives touch and go deeper into time with each other.

The clock ticking passionately into decades.
Please go read the article in its entirety, because there was just so much good stuff in there!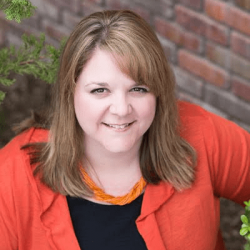 Hi, I'm Nicole!I love chocolate chip cookies, good grammar, and trying new things. Pinterest is my happy place. Come follow me down the rabbit hole!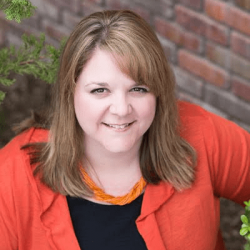 Latest posts by Nicole Burkholder (see all)