Our kids are growing up in a radically different technological landscape than we did. It's hard not to feel as if the future has "arrived," since much of the science fiction of the past is now a reality. There are robot dogs, self-lacing tennis shoes and cars that can drive themselves. Kids today have a wide array of electronic and interactive toys but no longer do these toys necessarily equal passive entertainment. Increasingly, toys are becoming tools that help kids power their own creations. Imagination fuels invention and discovery. Luckily, it's a renewable resource! We can help kids dream big and encourage them to become the next generation of inventors and discoverers.
This post was sponsored by Duracell as part of an Influencer Activation for Influence Central and includes affiliate links.
1. Books are a fantastic way to ignite creativity
It's easy to capitalize on it by introducing themes from your child's favorite books into your children's creative play. No prep or planning required- just ask questions and make observations! Are you rocketing through the rusty red dust of Mars? Is that a portal to another dimension like the one in your book? Are your stuffed animals going on an intergalactic mission? You look like the captain of a space ship! I bet you can invent a machine to solve that problem.
12 books to ignite imagination and creativity:
Cosmo and the Robot by Brian Pinkney
Skippyjon Jones Lost in Spice by Judy Schachner
Rosie Revere, Engineer by Andrea Beaty
Cookie Bot Katie Van Camp
The Robot and the Bluebird by David Lucas
Commander Toad by Jane Yolen
Oh No: Or How My Science Project Destroyed the World by Mac Barnett
Ada Byron Lovelace and the Thinking Machine by Laurie Wallmark
Secret Coders by Gene Luen Yang
Frank Einstein and the Antimatter Motor by Jon Scieszka
The Steam Kettle Kids Save the Day by Lori Alden Holuta
The Case of the Missing Moonstone by Jordan Stratford
2. Give kids context for how technology has changed the world.
Tell stories about the past and what life was like before particular inventions- my husband grew up hearing a story about the day his great grandmother encountered a horseless carriage for the first time and I loved hearing stories from my grandmother about gathering around the radio as a family prior to them owning a television. Play thought experiment games about what would happen if you brought a piece today's technology into the distant past. How would people react?
3. Help kids record their own ideas
Provide a notebook and a well stocked supply of crayons, markers and pencils to draw and record their ideas in.

Take pictures of their creations.

Show them sketches by Leonardo Di Vinci and other inventors; talk about the power of recording ideas,
CHiP utilizes advanced sensors such as Bluetooth LE, gesture sense and voice recognition technology to recognize voice commands, hand gestures and even it's name. CHiP integrates itself into the family by learning about what you like through an artificial intelligence algorithm, developing a unique personality so that no two CHiPs are alike.
Ask kids to think about the person or people who invented CHiP and other new technologies they interact with? What motivated them? Were they trying to solve a problem? Was it the inspiration of a fantasy? What did they have to do to make their dream of a robotic dog that actually plays fetch a reality?
5. Help your kids create with technology.
Coding and computer programming are so accessible to kids these days. With toys like WowWee's COJI the coding robot your kids can learn the basic principles of coding through exploratory and creative play. COJI uses the familiar language of emojis to help your child grow their programming skills and it's so fun they won't have time to be intimidated by learning a new skill.
And of course don't forget the batteries; Duracell makes it easy to power kids imaginations and I always pick up several packs to keep on hand whenever I am in Toys 'R Us because nothing slows the creative process like realizing you don't have the batteries you need!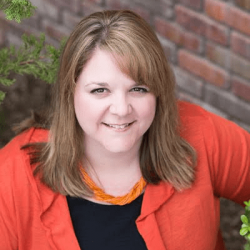 Latest posts by Nicole Burkholder (see all)