Women are busy.
Whether you work outside of the home, from home, or home IS your work, we are all busy.
Balancing our relationships, parental responsibilities, church activities, social engagements, school projects, work deadlines, laundry, meal planning, grocery shopping, household management…the list could go on forever! Too often, we end up sacrificing ourselves in the name of "getting things done" and then our family wonders why we seem irritable, on edge, unhappy or just plain burnt out. Today, I'm sharing some simple time-saving tips that will allow you to carve out some "fringe hours" so you can be yourself again. Read a book. Visit a friend. Sit in the corner with some coffee and finally pick up that quilt you've been neglecting for months. Don't feel guilty about doing things that refresh your soul and spirit!
*10 Time-saving Tips*
1. Get your To Do list out of your head and down on paper.
A basic to do list is the foundation of a productive day. You probably have twenty different things swirling around in your head right now that need to be done. Write them down, and then rank them in order of what needs to be done first. It's smart to add a column to the side of your list for projects that may take a few days to get done. That way you can break those big projects down into manageable tasks that you should add to you daily to do list.
2. The 2 minute rule
Any task you can get done in two minutes should be done right away. It will take longer to set it aside, remember it later and THEN get it done than it will to just do it right now. When you pick up the mail, sort it and toss the trash right away. If you can load those dishes into the dishwasher in two minutes- DO IT NOW.
3. The 5 minute rule
When you get started on the things that you know are going to take longer than two minutes, there's inevitably going to be things on the list your aren't thrilled about doing. Cleaning the bathroom is always on that list for me. I hate it. It's gross, and it always smells like pee. BUT, if you require yourself to work on a task for at least five minutes, more often than not, you'll hit your stride and things will start rolling. Before you know it, the task will be done, and you can cross it off the list for the day!
4. Clear out your email inbox!
I can't tell you how many times I've almost missed something important because I opened an email, and then left it in my inbox to get to later. The only problem is that my inbox quickly becomes full of junk and that important email gets pushed down and forgotten. One incredibly handy tool I love is Unroll.Me. It will quickly identify all the email lists you are subscribed to and then you can go down the list and unsubscribe from them ALL on one screen! Good-bye, Groupon. See you later, Kohl's. I love ya, but you're cramping my style. If you don't want to say good-bye forever (obviously, I want you to keep reading my email newsletters) 😉 then you can opt to "roll up" emails into ONE daily digest email. The time you save by not opening and deleting 50 emails every morning will add up quickly!
5. Batch processing
Another popular productivity trick is something called batch processing. This is when you sit down for a designated amount of time and blast through as many things at once as you can. For example, if you have emails to answer, sit down, set the timer, and answer as many as you can right then. If you create a product of some kind, get everything ready and then work through as many paintings, or jewelry pieces, or new recipes that you can in one sitting. If you are editing old blog posts, make your list and then work quickly, getting them all done at once. One practical tip is for birthday cards or "thinking of you" notes. We all want to be the person that remembers everyone's birthday and sends a thoughtful card in the mail. But too often, those little details slip through the cracks. Instead, write and address and mail every card on the 1st of the month. It's better to get a birthday card a couple weeks early than not at all, right?
6. Track your time
We all complain about not having enough hours in the day, but if you truly track your time for a few days, it's amazing to see how much of it is wasted! Try tracking your time honestly for one week and see where you could make adjustments so that the hours you save can be used for something you love! You can download a free weekly time tracker here!
7. Delegate
I know, I know. This one is so hard to do. Sometimes it IS just easier to do it yourself. But the meme floating around Facebook is right- if your kids can use a computer, they can run a washing machine, sweep the floor, or take out the trash. If you have a team at work, use them! Allow the people beneath you to stretch and grow by giving them an opportunity to do some of the tasks that have you stretched too thin.
8. Plan your meals
I know it's been said over and OVER, but that's because it's true. One of the absolute easiest ways to save time, money, stress and calories is to plan your meals in advance. There are so many different ways to do that, so just pick one and start this week! This meal planning binder takes a little time to set up, but once it's done, it can be filled up in just minutes and you use it week after week (or month after month.)
9. Declutter
Digging through piles of clothes you don't wear or rummaging through messy closets looking for the kids' shoes wastes precious minutes every morning. Everything in your home should have a place. If it doesn't, it's just taking up space and turning into clutter that slows you down at every turn. Check out these 5 easy organization tips to help you take control of the chaos!
10. Create a family schedule center
I created this board a couple years ago for our kitchen and it was great! I kept our family calendar up there, along with some printable to do lists and menu planners. I used the pocket to store loose papers, bills, school assignments, etc. About a year ago I got a prettier one from Thirty-one gifts that I love. It serves the same purpose, though: sanity!
The Fringe Hours is like one gigantic permission slip to carve our some space in your day for the things that give you joy and feed your soul. -Brigid Schulte, bestselling author of Overwhelmed
The point of all of these time-saving tips is to give your some breathing room in your overtaxed schedule. At least some of that room needs to be used for yourself! Spending five minutes doing something you love is so much better than wasting those five minutes. Even if it's only five minutes!
If you're the kind of person who likes to take notes and do workbooks, you'll love My Fringe Hours. It goes right along with the book and helps you take action in practical ways, encouraging you along the journey. You can also get the pretty To Do list notepad and other goodies from Day Spring. The Kindle version of The Fringe Hours is on sale January 11-16 for only $2.99! I hope you enjoy reading it as much as I did.
So what is the first thing you're going to implement to carve out some fringe hours in your life?
Thank you to Day Spring for providing me with product to facilitate this review. All opinions are 100% my own.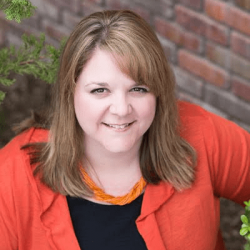 Latest posts by Nicole Burkholder (see all)